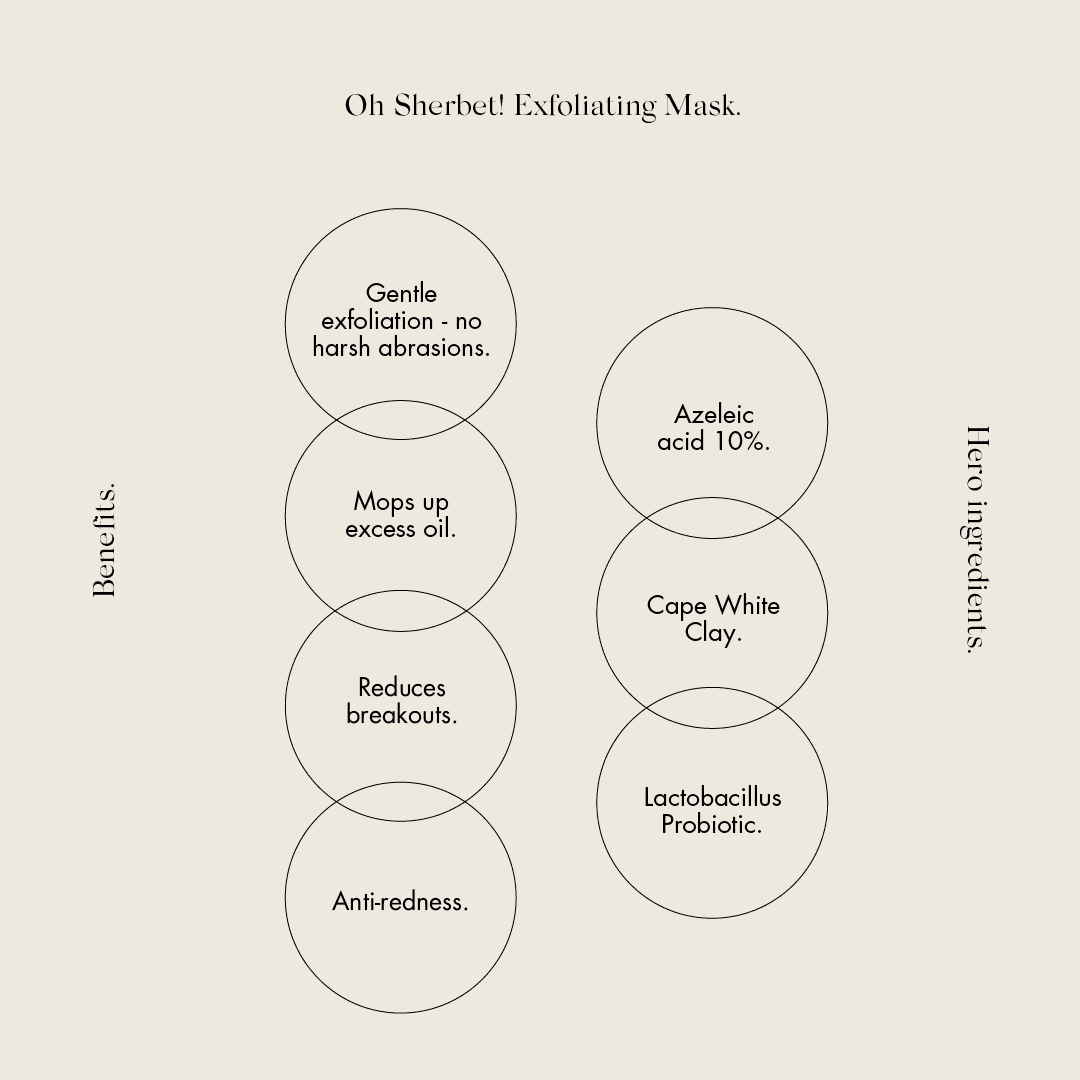 OH SHERBET! Azelaic Acid 10% Exfoliating Clay Mask
Translation missing: en.products.product.price.regular_price
R649.95
Translation missing: en.products.product.price.sale_price
R649.95
Translation missing: en.products.product.price.regular_price
Tax included.
Bid Farewell to Breakouts and Embrace Radiant Skin with SKOON. OH SHERBET! Azelaic Acid 10% Exfoliating Clay Mask.
Are you ready to say goodbye to blemishes and hello to clear, glowing skin? Introducing your ultimate ally in the battle against breakouts – SKOON. OH SHERBET! Azelaic Acid 10% Exfoliating Clay Mask. This extraordinary mask is crafted to effectively combat blemishes, revealing a complexion that's refreshed, rejuvenated, and positively radiant.
Embrace the Power of OH SHERBET!:
✨ Cape Clay Elegance: Immerse your skin in the gentle embrace of Cape clay – a treasure that effortlessly absorbs excess oil, leaving your skin feeling balanced and revitalised. This powerhouse ingredient is your ticket to a fresh canvas that's ready to embrace its radiant potential.
✨ Azelaic Acid Elixir: Dive into the magic of Azelaic Acid – a skincare gem known for its exfoliating prowess and ability to tackle blemishes. Combined with the benefits of glycine and lactobacillus, this mask offers a triple-action approach – pore refining, clearing, and exfoliating.
The Goldilocks Level - 10%:
When it comes to Azelaic Acid, 10% is the magic number. This concentration strikes the perfect balance between effectiveness and gentleness, making it an ideal choice for achieving a clearer, smoother complexion.
Unveil Your Flawless Complexion:
Incorporate SKOON. OH SHERBET! Azelaic Acid 10% Exfoliating Clay Mask into your daily skincare ritual and watch as persistent blemishes become a thing of the past. This isn't just a mask – it's a journey to flawless, radiant skin that you've been waiting for.
Embrace your skin's transformation and unlock the secret to a clear, luminous complexion. Say farewell to breakouts and step into a world of beauty that knows no bounds. 
🎨 Fun Fact: Did you know? Our Clay Mask is not your average mask - it's powered by the superhero ingredient Azelaic Acid, at an impressive 10% concentration! Think of it as your skin's secret weapon against blemishes, redness, and uneven skin tone. It's like having a powerful skincare ally that fights for your skin's clarity and radiance. So, mask up and let the Azelaic Acid magic do wonders for your complexion! Say hello to clearer, smoother skin, brought to you by the fabulous fusion of clay and superhero acid! 🦸‍♀️✨
◦ Deep Cleansing - gentle yet effective clay that can draw out impurities, excess oil, and toxins from the skin, leaving it clean and refreshed
◦ Exfoliation - helps to remove dead skin cells and promote a smoother complexion
◦ Oil Control - helps regulate sebum production, making it suitable for oily and blemish-prone skin types.
◦ Evens Skin Tone -  helps fade hyperpigmentation, dark spots, and melasma, leading to a more even skin tone
◦ Anti-Ageing - stimulates collagen production, helping to improve skin texture and reduce the appearance of fine lines and wrinkles
◦ Probiotic Benefits - Lactobacillus is a type of probiotic that can help balance the skin's microbiome, promoting a healthier skin barrier and overall skin health
◦ Skin Repair: Lactobacillus can support the skin's natural repair process, aiding in the healing of damaged skin
Buy SKOON. OH SHERBET! Azelaic Acid 10% Exfoliating Clay Mask online today!
AM or PM: Scoop a small quantity of exfoliating sherbet in a bowl, add water drop by drop until you have a smooth paste. Paint the mask directly onto clean skin, taking care around the delicate eye area. The mask will change from blush to a solid white and may tingle slightly. Leave on for another 5-8 minutes before rinsing off with water and a muslin facecloth.
Kaolin, Azelaic Acid, Alpha-Glucan Oligosaccharide, Trimethyl Glycine, Polymnia Sonchifolia Root Juice, Maltodextrin, Lavendula Angustifolia (Lavender) Flower Oil, Pelargonium graveolens (Geranium) Flower oil, Linalool**, Limonene**, Citrus medica limonum (Lemon) Peel Oil, Citronellol**, Geraniol**, Lactobacillus. *Certified organic ingredient. **From Natural Essential Oils.
Prevent acne breakouts & improve your skin's microbiome
Scientifically selected ingredients designed to draw out bad bacteria, promote healthy strains of bacteria, remove dead skin, mop up excess oil & soothe inflammation.
Oh Sherbet! features Azelaic Acid and Kaolin, as well as amino acids, and natural essential oils to help exfoliate away dead skin cells, draw out impurities, soothe inflammation, and retain hydration all while preventing flare-ups in acne and breakout-prone skin. 
Oh Sherbet also contains a symbiotic pre/probiotic ingredient derived from lactobacillus bacteria which helps optimize the skin's microbiome. 
This complex pre/probiotic ingredient ensures pathogenic bacteria is not over-populated while feeding and encouraging the growth of good bacteria.
The result = a happy and balanced skin microbiome.
These hero ingredients and actives help remove dead skin, mop up excess oil, clear bad bacteria, promote good bacteria and maintain consistent moisture.
A balanced microbiome helps strengthen the natural defence system of the skin and alleviate sensitive skin concerns.
Hero Ingredients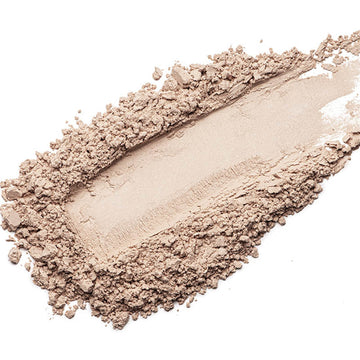 Azelaic Acid
Gently exfoliate, clear pores of bad bacteria & reduce inflammation
Azelaic acid is a multitasking hero ingredient bio-engineered to provide effective consistent results. It is an incredibly mild ingredient with virtually no side effects. 
As a keratolytic its main function is softening and breaking up hard outer skin layers preventing the build-up of dead skin cells that form microcomedones (small impactions formed by skin cells that have built up inside the hair follicle wall) - such as blackheads and whiteheads. Azelaic Acid also exhibits significant anti-inflammatory activity in addition to being an effective anti-acne agent.
Kaolin (Cape White Clay)
Absorbs excess oil and prevents pore clogging
Kaolin (or clay as you may know it better) is a soft white clay. Clay is an ingredient that is ideal for treating symptoms associated with oily and acne-prone skin, and its gentle nature makes it suitable for sensitive, oily skin. 
Kaolin absorbs excess oil from the skin, reducing shine and bringing better balance. It also draws out impurities from deep within the skin and reduces the appearance of pores - a common issue associated with oily skin.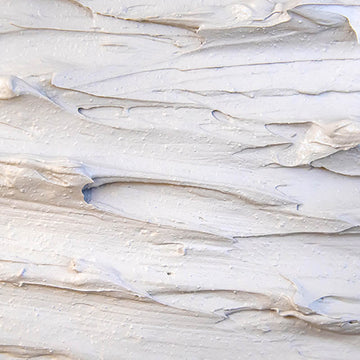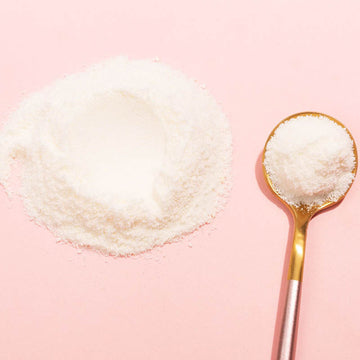 Lactobacillus (Probiotic)
Repair skin barrier, reduce inflammation and maintain a balanced microbiome
Maintaining a healthy skin microbiome is essential to preventing breakouts. Lactobacillus is a gram-positive bacteria that acts as a probiotic for the skin by producing anti-microbial peptides. Anti-microbial peptides assist in maintaining a balanced microbiome (by fighting the bad, breakout causing bacteria) which contributes to reducing inflammation, and repairing and protecting the skin.
Lactobacillus is clinically proven to reduce inflammation and improve the appearance of acne.
Amino acids and oligosaccharides
Retain moisture and soften skin without oiliness
Removing excess oil and sebum shouldn't come at the cost of dehydrated skin. 
Amino acids and certain sugars or oligosaccharides are humectants that prevent the loss of water and moisture from the skin and help to promote well hydrated, soft, and supple skin.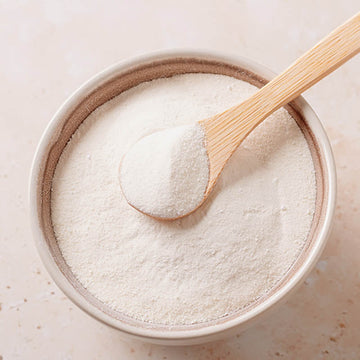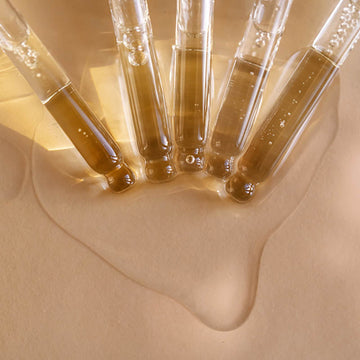 Natural Essential Oils
Reduce inflammation, balance oiliness, and keep your skin microbiome in check
Essential oils are natural extracts from plants that harness their natural properties. For example, many essential oils are rich sources of antioxidants while others contain antibacterial ingredients that protect against breakouts. Essential oils also help to balance the skin's sebum production and provide a soothing, anti-inflammatory effect to reduce redness and irritation. They also provide an excellent source of natural fragrance.
OH SHERBET! Exfoliating Face Mask
Try Oh Sherbet! an effective exfoliating mask scientifically formulated to mop up excess oil and dry out bumps and blemishes - featuring hero ingredients Azelaic Acid, Kaolin, and Lactobacillus.
Pairs well with
Azelaic Acid, a hero ingredient in Oh Sherbet! can be paired with antioxidants like Vitamin C for more effective results. Try WOW-WOW WONDER 3 Hyaluron Face Serum containing hero ingredients Vitamin C, Hyaluronic Acid and Buchu.
WOW-WOW WONDER 3-Hyaluron Face Serum
Dehydration is no match for our WOW-WOW Wonder serum. This 3-in-1 water-based wonder is fortified with a trio of Hyaluronic Acid molecules (high, medium and low), Buchu and Vitamin C for the perfect moisture top-up and a brighter, even skin tone.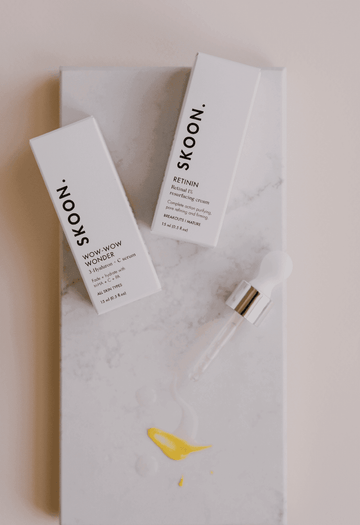 Translation missing: en.products.product.price.regular_price
R599.95
Translation missing: en.products.product.price.sale_price
R599.95
Translation missing: en.products.product.price.regular_price
R599.95