NanoGlow Pro-Collagen Hydrating Overnight Mask
Translation missing: en.products.product.price.regular_price
R349.95
Translation missing: en.products.product.price.sale_price
R349.95
Translation missing: en.products.product.price.regular_price
R349.95
Tax included.
Experience a Beauty Revolution with SKOON. BFF SLEEPOVER Pro-collagen Hydrating Overnight Mask: Unleash the Magic of Regenerative Beauty
Witness the extraordinary unfold before your eyes, thanks to our groundbreaking innovation. Behold the awe-inspiring transformation of SKOON. BFF SLEEPOVER Pro-Collagen Hydrating Overnight Mask, as it morphs into delicate nanofibers meticulously layered on compostable brown parchment paper, each infused with a staggering 23% Hyaluronic Acid (HA) – all accomplished without a single preservative in sight.
Unveil the Potency of Nanofibers:
💧 High-Potency Nanofibers: Immerse your skin in the magical embrace of high-potency, electrospun nanofibers. These fibers are imbued with 23% Hyaluronic Acid, CBD, and Kalahari Melon – a symphony of premium actives ensuring optimal absorbency and unparalleled delivery. Your skin will drink in the nourishment, basking in a newfound radiance.
💧 Night-time Enchantment: Embrace the magic of an overnight transformation. Indulge in a treatment that goes beyond the ordinary, providing enhanced hydration and rejuvenation while you rest. Wake up to a complexion that radiates youthful vibrancy.
Elevate Your Skincare Ritual:
Experience the future of skincare with SKOON. BFF SLEEPOVER Pro-Collagen Hydrating Overnight Mask. This isn't just skincare – it's a journey into a world of innovation and luxury. Let the harmonious fusion of cutting-edge technology and premium ingredients elevate your beauty routine to new heights.
Unleash the magic within. Elevate your beauty with SKOON. BFF SLEEPOVER Pro-Collagen Hydrating Overnight Mask, and awaken to a world where your skin's transformation is nothing short of miraculous. Your skin deserves nothing but the extraordinary. 
Step into the Future of Skincare with NanoFiber Technology!
Bid farewell to the constraints of traditional skincare methods and welcome the extraordinary capabilities of NanoFiber's advanced delivery system - a marvel crafted with SNC BEST® Ball Electrospinning Technology. Get ready to witness a remarkable shift in skincare with precise and targeted delivery of potent ingredients, ensuring an unparalleled level of absorption and efficacy. Behold its extraordinary effects as it brings nourishment and regeneration deep within the layers of your skin, yielding results that are not only visible but also enduring.  
🎨 Fun Fact: Did you know that our nanofiber technology is like skincare wizardry? 🧙‍♂️ These tiny, supercharged fibers work their magic, delivering a lavish dose of pure hyaluronic acid without any preservatives directly to your skin's deep dermal layers! 🌟 Say hello to a fresh, plump, and oh-so-happy complexion that embraces the future of skincare innovation. 🚀 Embrace the enchantment of nanofibres and treat your skin to a hydrating sensation like no other! 💧✨
 ◦ Deeper penetration of Hyaluronic acid, CBD, Astaxanthin
 ◦ Long-lasting once-off hydration boost with 23% HA.
 ◦ Enhances skin cell regeneration process
 ◦ No preservatives or fragrance – suitable for sensitive skin


Buy SKOON. BFF SLEEPOVER Pro-collagen Hydrating Overnight Mask online today!
AM I PM:
1. Open the sachet and carefully remove one mask using dry hands. Seal the zip-lock of the sachet for future use.
2. Spritz your entire face generously with SKIN PJ's Activator face mist until your skin is thoroughly damp. Now, remove the middle mesh piece from the BFF SLEEPOVER face mask (white side of the paper) and gently place it directly onto your clean, damp skin, leaving the paper mask cover in place.
3. Use wet hands to pat the paper cover mask, ensuring an even and snug fit on your face.
4. To prevent the mask from drying out, lightly spritz the paper mask cover with SKIN PJ's Activator face mist.
5. After 3-4 minutes, carefully remove the wet paper mask cover. Massage any remaining nanofiber mask residue into your skin.
6. For ultimate hydration, finish by spritzing your face again with SKIN PJ's Activator face mist. Follow this up by applying a layer of cream along with 2-3 drops of an oil-based concentrate to effectively lock in the water-based actives. Leave the products on overnight for maximum benefits.
Pullulan, Sodium Hyaluronate, Citrullus Vulgaris (Kalahari Melon) Seed Oil, Magnesium PCA, Helianthus Annuus (Sunflower) Seed Oil Unsaponifiables, Glyceryl Stearate, Zinc PCA, Bulbine Fru-tescens (Burn Jelly) Leaf Extract, Lecithin, Cannabis Sativa Seed Oil, Glycine Soja (Soybean) sterols, Cannabis Sativa Leaf Ex-tract , Haematococcus Pluvialis Extract, Olea Europaea (Olive) Fruit Oil, Pinus Cembra Wood Extract, Tocopherol, Glycine Max (Soybean) Oil.
Innovative overnight mask treatment - South Africa's first skinvention of its kind
A revolutionary SNC BEST® ball electrospinning technology mask for super-hydration and to boost overnight regeneration.
This fully dissolvable mask is electrospun with 100% natural botanical extracts, active ingredients + ultra-nourishing oils. This waterless mask delivers super-hydration and potent anti-ageing effects.

It's a preservative-free, quick dissolving, waterless formulation designed for all skin types and available in portable, easy-to-use sachets. Less water means more active ingredients in direct contact with the skin, in a planet-loving sustainable formulation.

BFF SLEEPOVER utilises high-performance technology to increase absorption of active ingredients, is ultra-hydrating and soothing, provides long-term hydration and skin repair. Best of all, it works while you sleep and while your skin is most receptive to regeneration and recovery.

Say GOOD NIGHT to dry & UV-damaged skin, and GOOD MORNING to plump & regenerated skin!
Why nanofiber?
Active ingredients absorb better = more effective.

Traditional skincare formulations like serums or moisturisers consist of about 70-80% water. That's majority H₂O + minority active ingredients.

Research has found that most of the active ingredients found in these formulations degrade quickly. They remain on the top layer of the epidermis and don't actually absorb into the deeper layers of the skin.

The result? Minimal and temporary results.

Recent research shows that nanofibers can deliver active ingredients to the deeper layers of the skin = increased efficacy of active ingredients. Yay.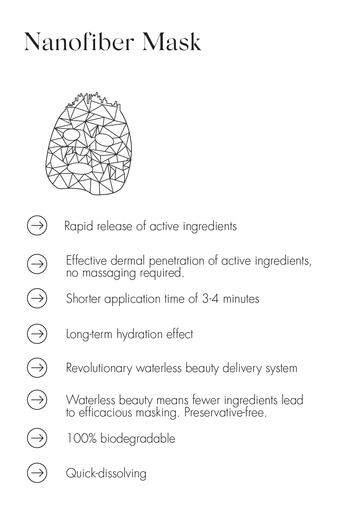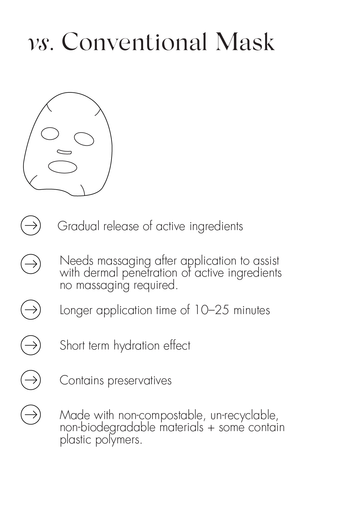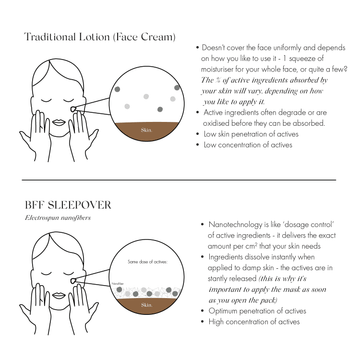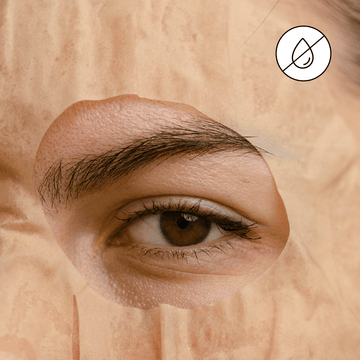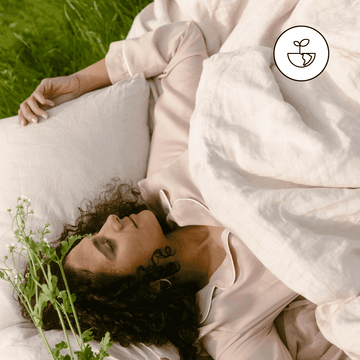 Holds more actives.
Nanofibers are super small. They have a diameter that's 100X smaller than a strand of hair. When woven together, they form a nanotextile. The high surface area-to-volume ratio of nanofibers ensures maximum contact with the skin's surface – and this enhances the skin permeation of active ingredients into the deeper layers of the skin.

It's waterless.
BFF SLEEPOVER nanofiber is made with patented SNC BEST® ball electrospinning technology, removing 100% water. 0% water means that BFF SLEEPOVER only consists of botanical extracts, active ingredients, and rich, nourishing oils. No stabilisers or preservatives needed. All actives, all the time. Drenching your skin in all the good stuff while you sleep.
It's planet-friendly.
BFF SLEEPOVER is a revolutionary waterless beauty formulation with a unique delivery system that's planet-approved.
According to the World Wildlife Fund (WWF), two-thirds of the world's population will be impacted by water shortages by 2025.
Less water for BFF SLEEPOVER means less packaging and reduced waste.
Waterless beauty = Sustainable beauty.

SleepScience Fact: HGH, Skin Repair & Cell Regeneration
During the DELTA stage of sleep (stage 3 & 4 ) - or the "slow wave sleep" stage - the Human Growth Hormone (HGH), which is responsible for accelerating skin repair and cell regeneration, increases in the body. Between 11pm and 4am, cell regeneration can double or even triple.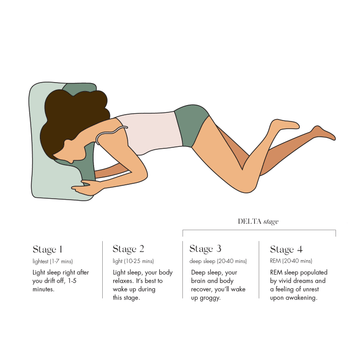 Hero Ingredients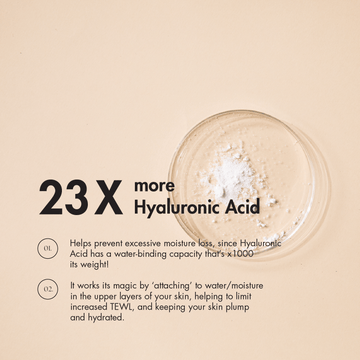 Hyaluronic Acid
Plumps, firms and improves elasticity.
Hyaluronic Acid (HA) is the main component in our extracellular matrix and a key player in the tissue regeneration process.

HA molecules draw hydration to the upper layers of your skin like a sponge, providing the ultimate skin plumping effect. HA is especially useful at night, when your skin loses most of its moisture.

These are just some of the reasons why Hyaluronic Acid is the skincare industry's IT ingredient - and did we mention it fights premature skin ageing?
Kalahari Melon Seed Oil
A nutrient-rich A-Beauty powerhouse. 
From the driest Kalahari and Sahara deserts comes a nutrient-rich powerhouse - Kalahari Melon Seed Oil (KMSO). 
This hero ingredient is jam-packed with antioxidants and vitamins. Its high fatty acid content, Linoleic Acid and Vitamin E help build a healthy skin barrier.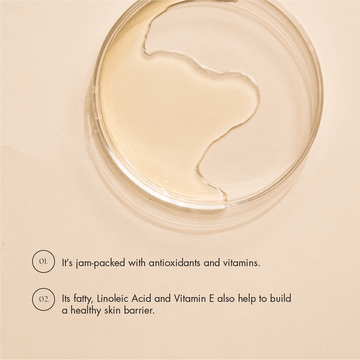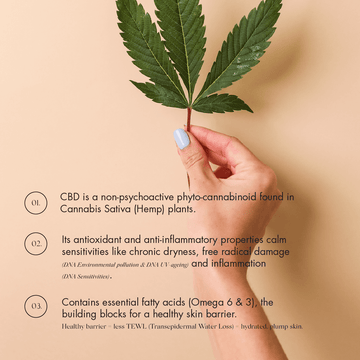 CBD (Cannabidiol)
Antioxidant and anti-inflammatory benefits for a healthy skin barrier.
CBD is a phytocannabinoid found in Cannabis Sativa (Hemp) plants. It is non-psychoactive and boasts a range of healing properties.

CBD provides significant anti-oxidant and anti-inflammatory benefits, supporting the treatment of chronic dryness, free radical damage (UV ageing + environmental pollution) and inflammation.

CBD also promotes a healthy skin barrier and improved hydration as it contains essential fatty acids (like Omega 6 & 3) in ideal ratios which all help prevent moisture loss from the skin while you sleep.

Magnesium PCA
Fight inflammation, enhance skin hydration & barrier repair.

Magnesium PCA helps to fight inflammation caused by external aggressors, calm sensitive skin and improve the skin's overall complexion.

Pyrrolidone Carboxylic Acids (PCA's) are a key part of the 'Natural Moisturising Factors (NMF)' in your skin. NMF's play a significant role in enhancing skin hydration and skin barrier repair.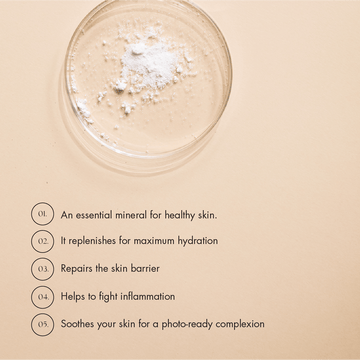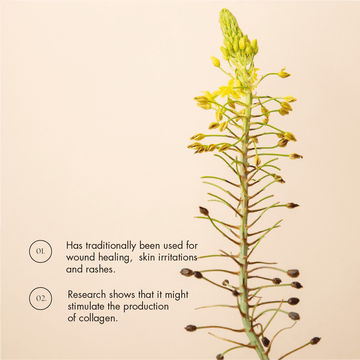 Bulbine frutescens
Stimulate collagen production.

Bulbine frutescens also known as the Burn Jelly Plant – has traditionally been used for wound healing, skin irritations and rashes. Recent research shows that it promotes the production of collagen.

Collagen helps improve skin elasticity, maintain balanced moisture levels, and encourages renewal and repair processes. Go science!
Astaxanthin
Meet the ultimate antioxidant.

Astaxanthin is derived from micro-algae and studies have shown that is has about 6000x more antioxidant potency than Vitamin C.

Antioxidants help neutralise damaging free radicals in your skin caused by UV-rays and urban pollution while also protecting against oxidative skin damage.

Oh, and it's also an anti-inflammatory for an extra rejuvenating boost.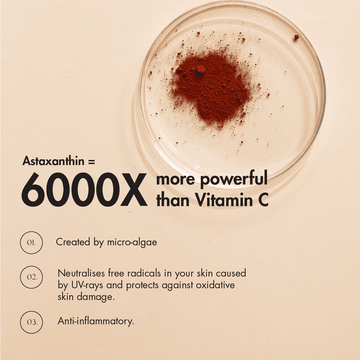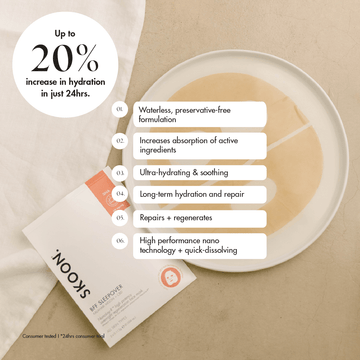 Purchase BFF SLEEPOVER NanoLay-R high potency overnight regeneration face mask
A revolutionary SNC BEST® ball electrospinning technology mask, with 100% natural botanical extracts, active ingredients + ultra-nourishing oils. Preservative-free and providing super-hydration and potent anti-ageing effects.