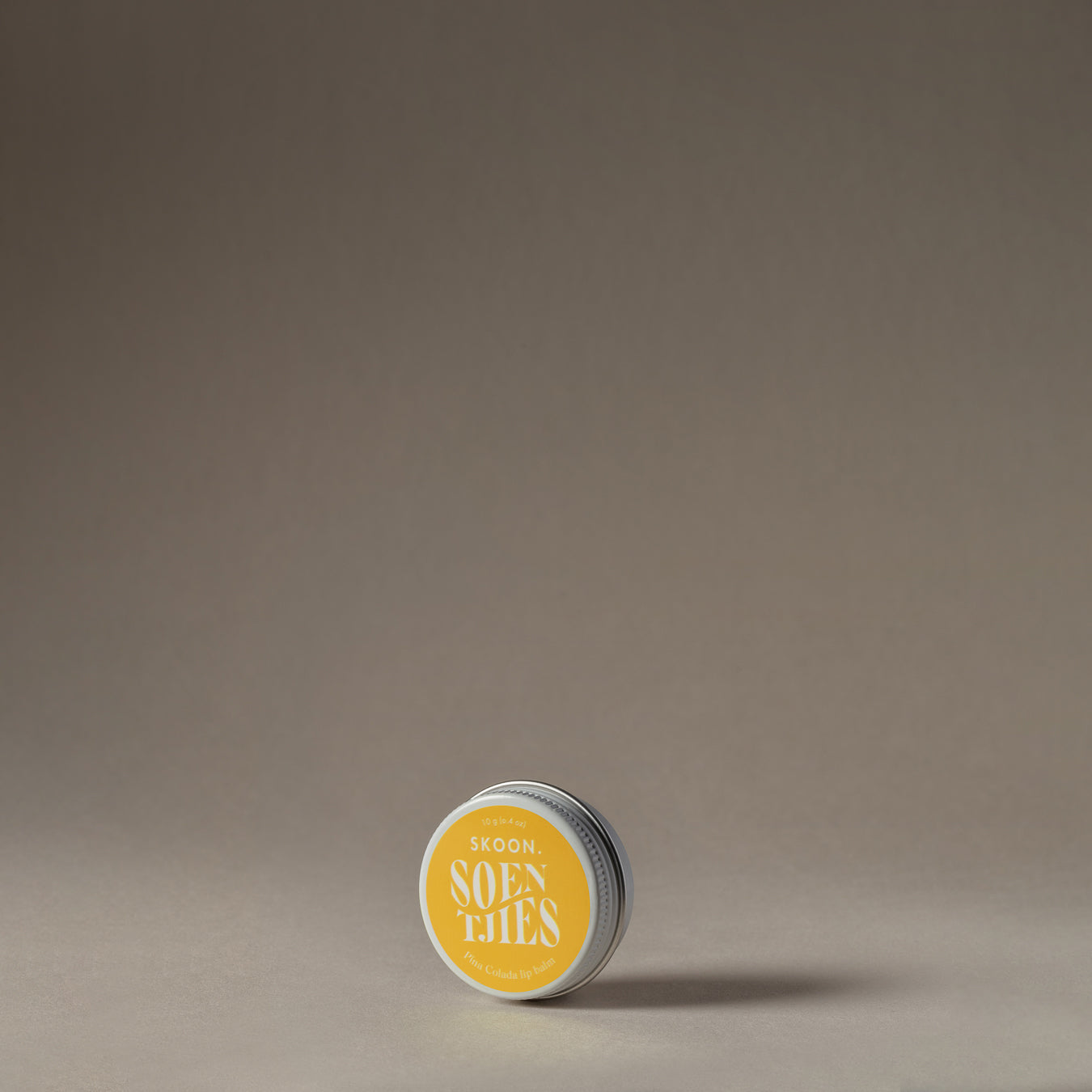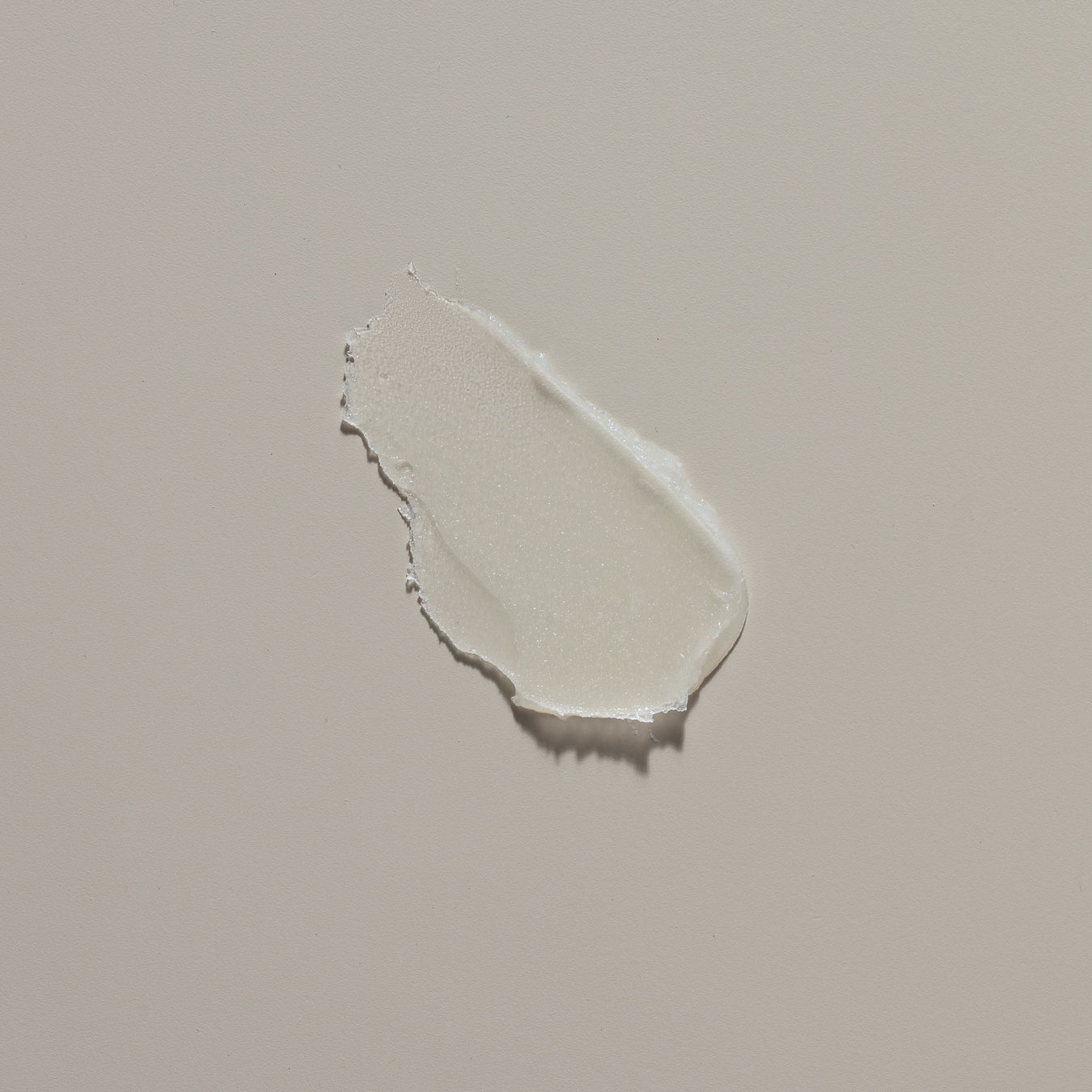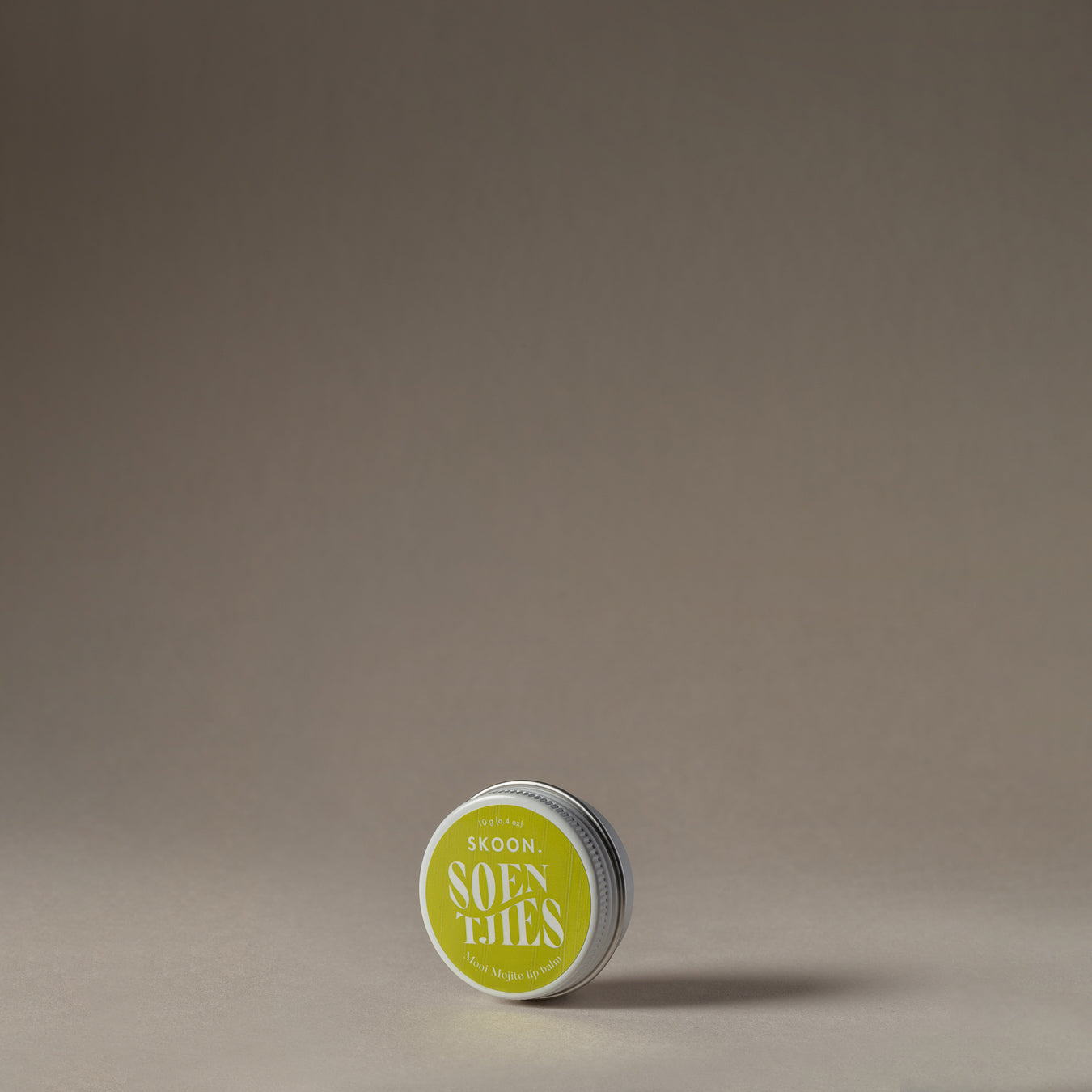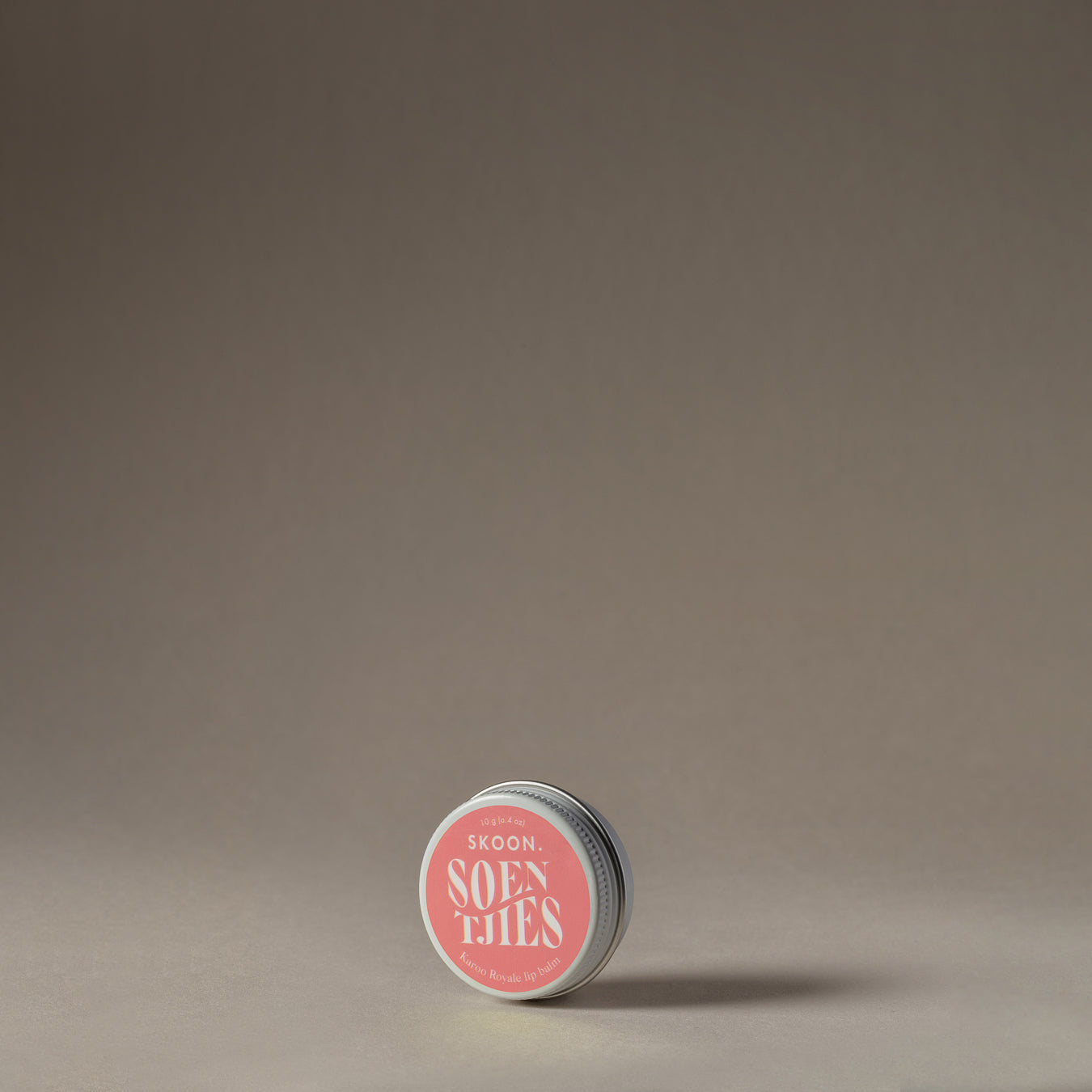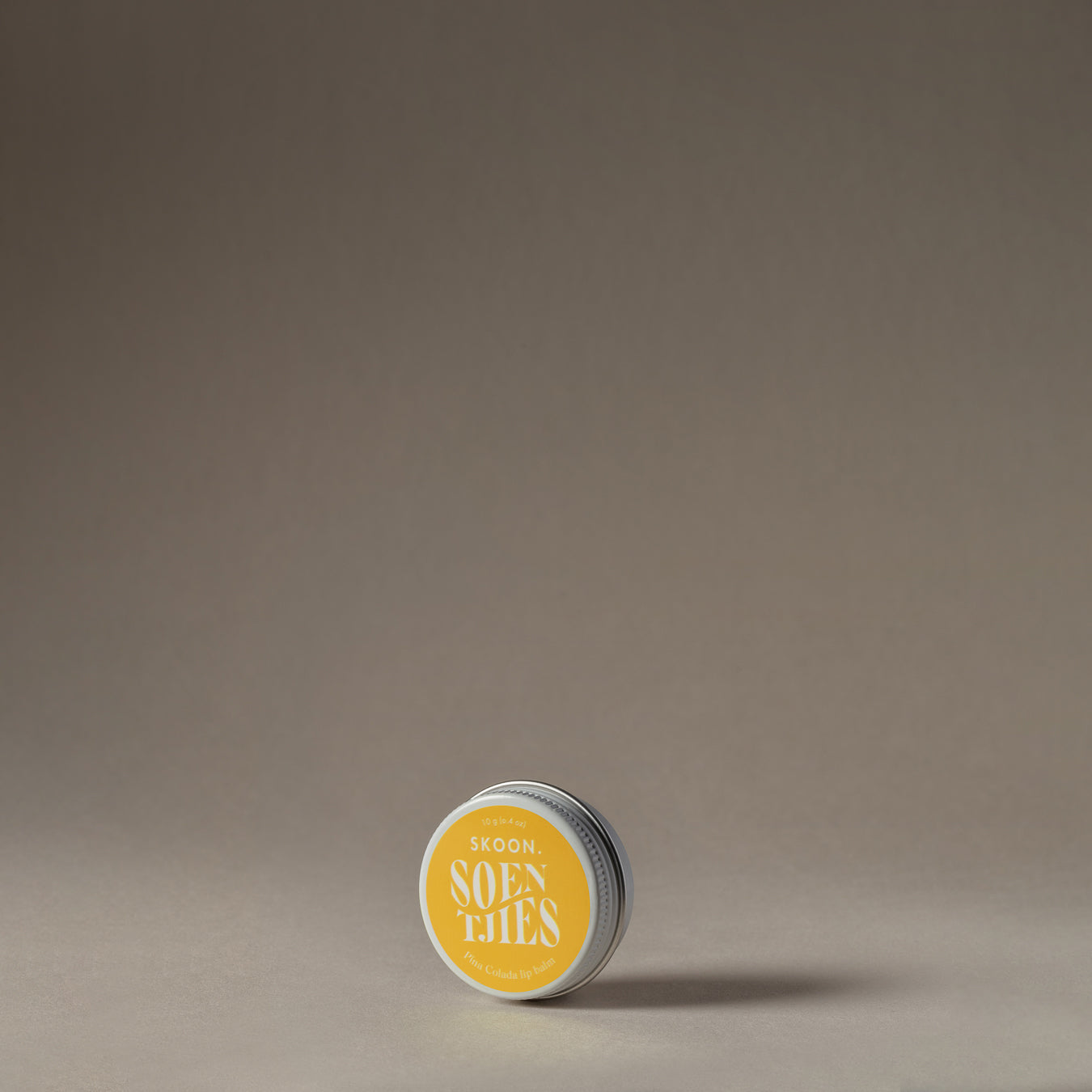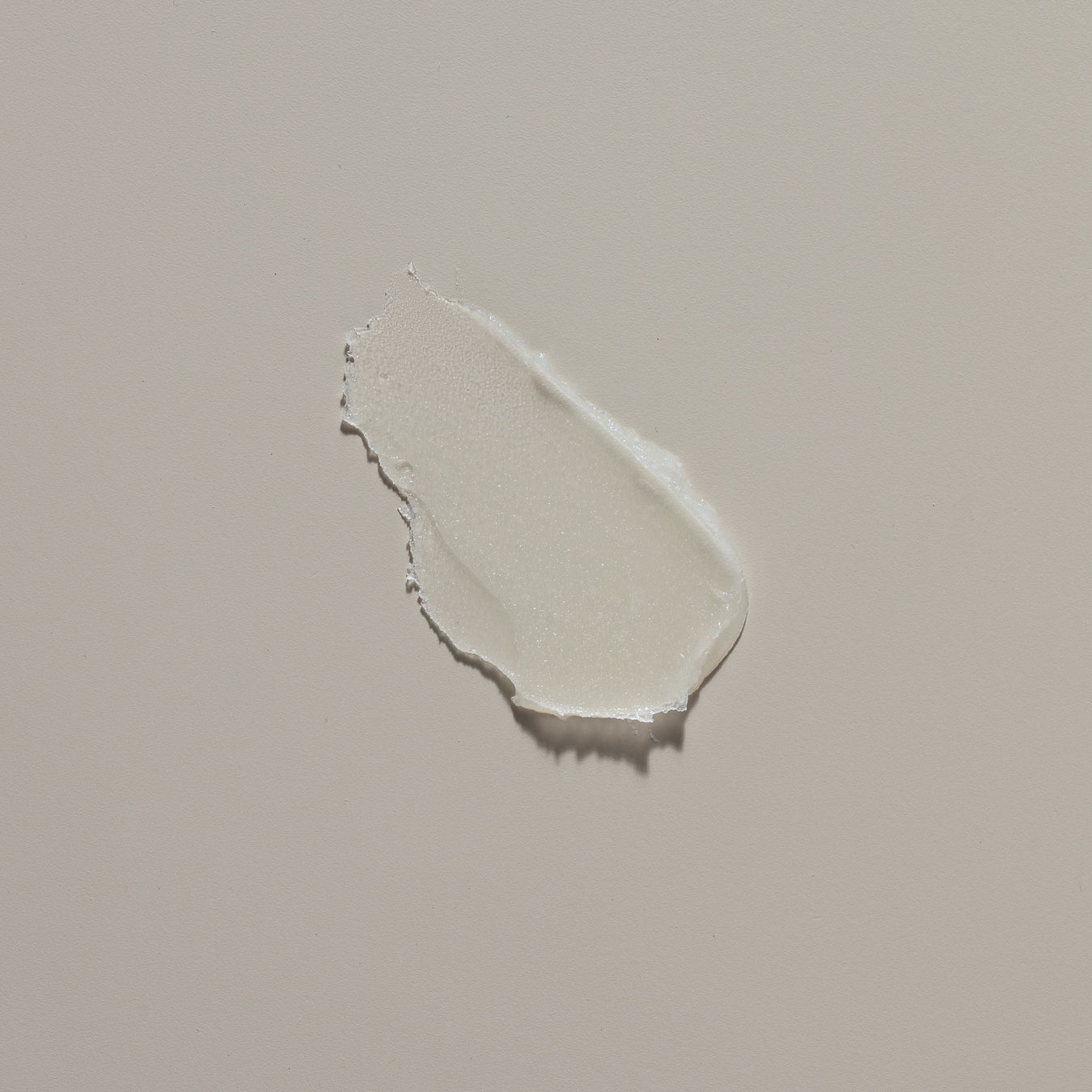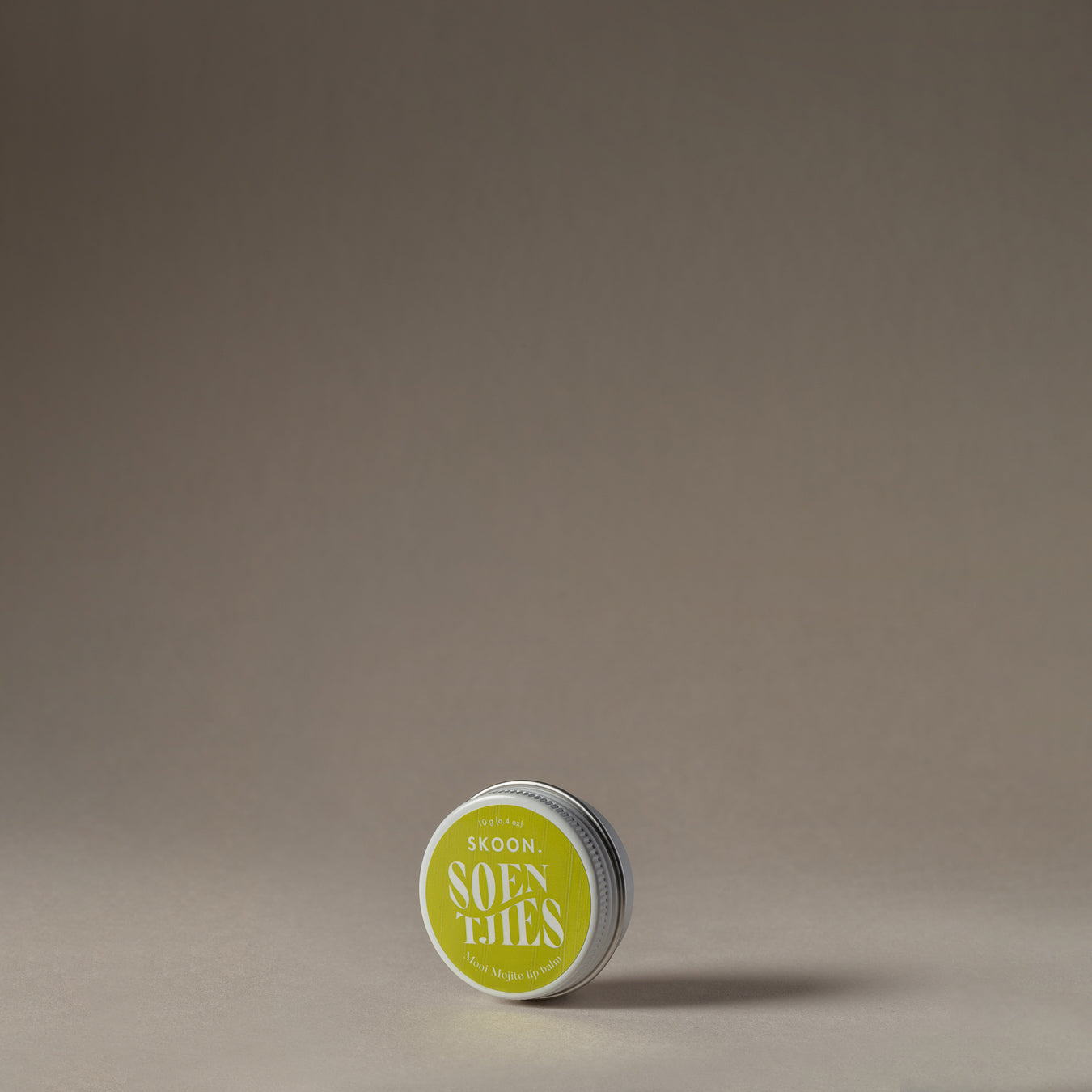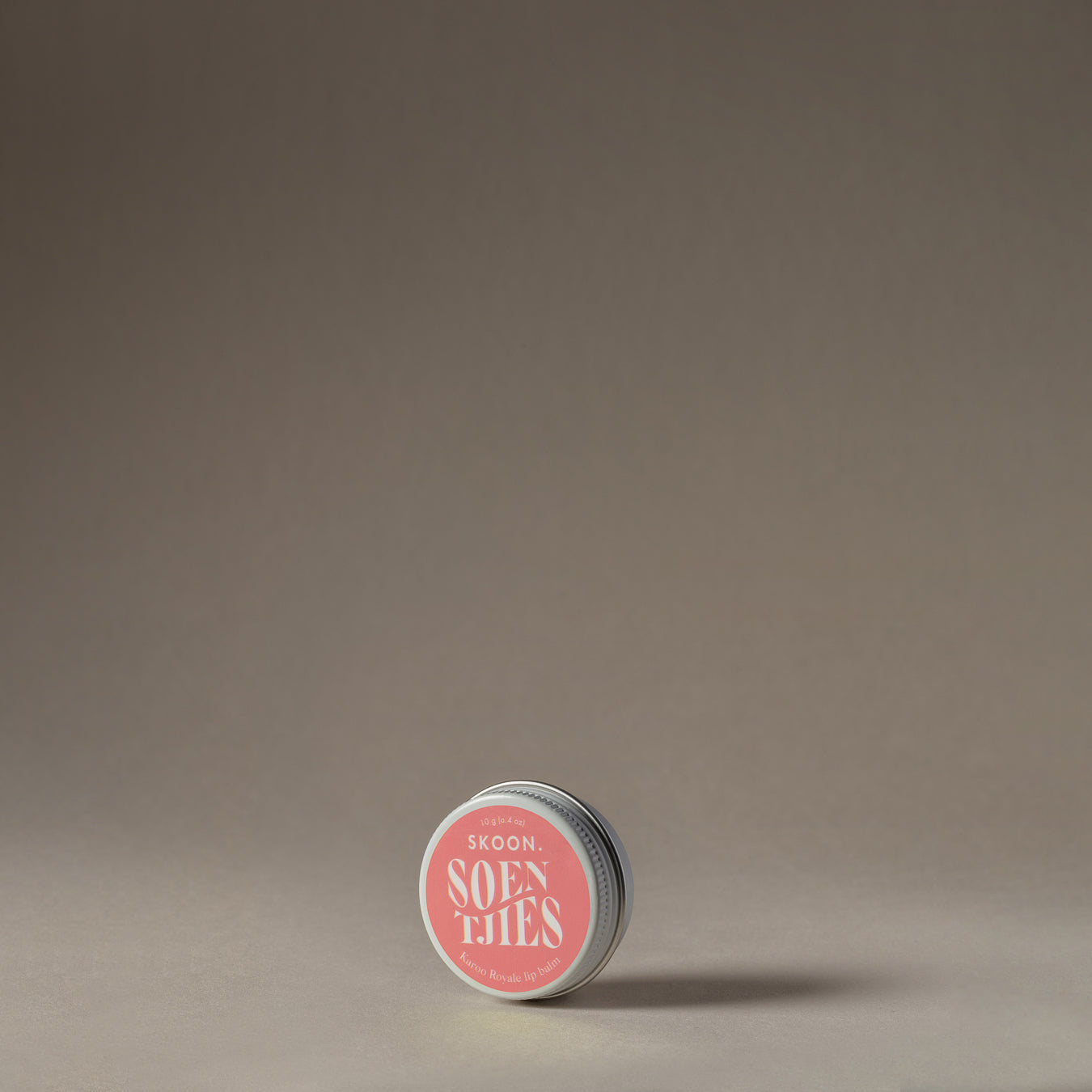 Translation missing: en.products.product.price.regular_price
R99.95
Translation missing: en.products.product.price.sale_price
R99.95
Translation missing: en.products.product.price.regular_price
Translation missing: en.products.product.price.unit_price
Tax included.
Indulge Your Lips with SKOON. Soentjies' Luscious Scented Lip Balms: A Vintage-Inspired Lip Delight
Delight your senses and pamper your lips with SKOON. Soentjies' luscious scented lip balms. As part of the SKOON. tradition, this vintage-inspired tin offers an irresistible combination of rich emollients that instantly lock in moisture and banish chapped lips with just one application.
Soothing Lip Care Tradition:
Embrace the ultimate lip indulgence and experience the soothing power of our easy-to-use, hydrating lip balms. Let your lips revel in the nourishing goodness of Soentjies, the perfect solution for soft, supple lips.
Irresistible Luscious Scents:
Immerse yourself in the bliss of our luscious scented lip balms, designed to delight your senses with every application. Enjoy the enchanting aromas that elevate your lip care routine to a luxurious experience.
Lock in Moisture, Banish Chapped Lips:
Say goodbye to dry, chapped lips with just one application of Soentjies. Our vintage-inspired lip balm effortlessly locks in moisture, leaving your lips velvety smooth and kissably soft.  
Discover the lip care tradition that pampers and protects with SKOON. Soentjies' luscious scented lip balms. Embrace the bliss of soft, moisturised lips and elevate your lip care routine to new heights. Experience the vintage-inspired lip delight today!
🎨 Fun Fact: Did you know? 'SOENTJIES' is a delightful Afrikaans term that translates to 'little kisses' in English. Just like sweet little kisses, our products are crafted with love and care, bringing a touch of magic to your lip care routine. Embrace the joy of 'SOENTJIES' and indulge in a pampering experience that will leave your lips feeling cherished and nourished. Treat yourself to the love and magic of 'SOENTJIES' lip care today! 💋✨
Buy SKOON. SOENTJIES Lip balm online today!
AM I PM:
1. Preparation: Start with clean, dry lips. If your lips are chapped or dry, gently exfoliate them using a SKOON. muslin cloth or soft toothbrush to remove any dead skin.

2. Open the Lip Balm: Remove the cap or twist open the container to access the lip balm.

3. Apply to Lips: Gently glide the lip balm over your lips, starting from one corner and moving towards the other. Apply a thin, even layer to cover the entire surface of your lips.

4. Massage In: After applying the lip balm, use your lips to gently massage the product into your skin. This helps the balm to absorb better and provides additional nourishment.

5. Reapply as Needed: Depending on your lips' moisture level and the weather conditions, you may need to reapply the lip balm throughout the day. As soon as you feel your lips becoming dry or chapped, simply apply another layer for instant relief.

6. Nighttime Application: For an extra boost of hydration, consider applying the lip balm before going to bed. This allows the product to work overnight, so you wake up to soft and nourished lips.

7. Carry it with You: Keep the lip balm handy in your purse or pocket so you can easily reapply it whenever needed, especially in dry or cold environments.

Share the Love - If you have multiple lip balms, feel free to share the love with friends or family members who might need a little lip pampering too!
Cocos Nucifera (Coconut) Oil*, Ricinus
Communis (Castor) Seed Oil, Helianthus Anuus (Sunflower) Seed Wax, Punica Granatum Sterols, Glycerin*, Aqua, Glyceryl Behenate, Jojoba Esters, Rhus Verniciflua Peel Cera/Rhus Succedanea Fruit Cera, Flavour*, Spirulina Extract, Ascorbyl Palmitate, Olea Europaea Oil Unsaponifiables, Tocopherol, Helianthus Anuus (Sunflower) Seed Oil, Dextrose, Shorea Robusta Resin, Polyepsilon-Lysine, Ceramide, Acacia Decurrens Flower Wax, Gigartina Stellata Extract, Polyglycerin-3.

*Certified organic ingredients.