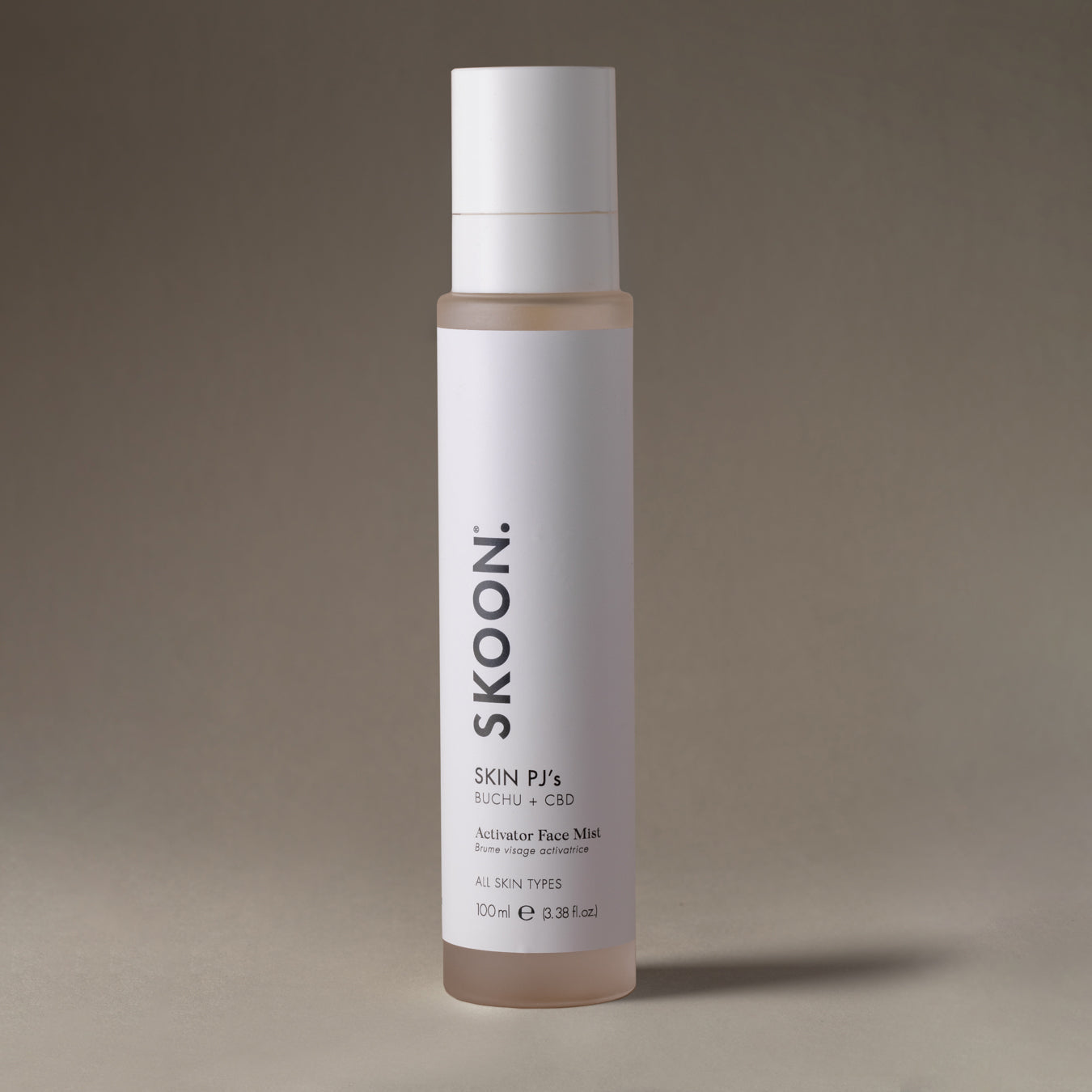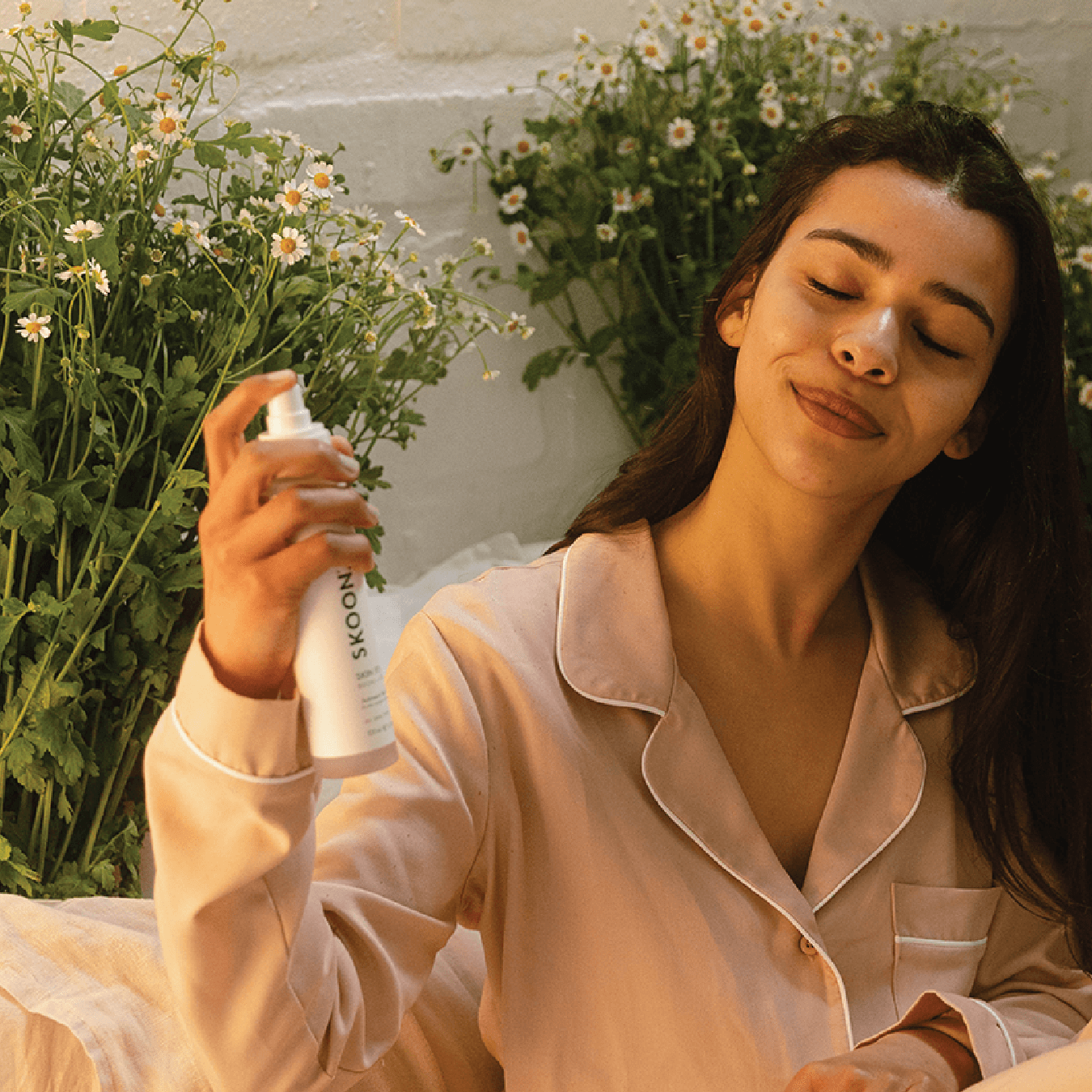 SKIN PJ's Activator Face Mist
Translation missing: en.products.product.price.regular_price
R599.95
Translation missing: en.products.product.price.sale_price
R599.95
Translation missing: en.products.product.price.regular_price
Tax included.
Indulge in Hydration Bliss with SKOON. SKIN PJ's Activator Face Mist - Where Dreams of Hydration Come True!
Introducing a skincare delight that's poised to make your skin's dreams a reality – the captivating SKOON. SKIN PJ's Activator Face Mist. Immerse yourself in a world of nutrient-packed A-beauty actives and witness the transformation as your skin drinks in newfound moisture. Get ready for quick refreshment, anytime and anywhere, with a simple spritz of this water-based facial mist.
Experience the Magic of SKIN PJ's:
💧 Amplify Absorption: Watch in awe as this mist works its magic, soothing your skin and creating the ideal canvas for serums, moisturisers, and masks to work their wonders. It's not just hydration – it's hydration that's amplified to a whole new level.
💧 A-Beauty Elixir: Unleash the power of A-beauty with a unique blend of extracts – Buchu, Bulbine Frutescens, Chamomile, and African Ginger. This symphony of nature's finest adds depth and richness to your skincare ritual, ensuring that each spritz is a journey into indulgence.
💧 Comforting CBD and Magnesium: Elevate your experience even further with the soothing touch of CBD and Magnesium. It's a luxurious layer of care that envelops your skin, leaving it feeling comforted, pampered, and utterly radiant.
Elevate Your Hydration Game:
SKOON. SKIN PJ's Activator Face Mist isn't just a mist – it's an invitation to embrace the fullness of hydration. It's a journey into a world where your skin's dreams come true, one refreshing spritz at a time.
Let the magic of SKOON. SKIN PJ's Activator Face Mist elevate your skincare routine to heights of indulgence you've never experienced before. Unveil a complexion that's refreshed, revitalized, and beautifully radiant.
🎨 Fun Fact: Meet the dream team in our SKIN PJ Activator Face Mist: Buchu, CBD, and Magnesium! 🌿🌿💧 This trio of wonders is like a spa day in a bottle! Buchu brings its refreshing botanical magic, CBD adds a dose of calm to your skin, and Magnesium works its soothing charm. Spritz this facial mist to feel like you're on cloud nine while nourishing your skin with these fantastic ingredients. It's like a happy hour for your face, leaving you refreshed, relaxed, and ready to take on the day! 🌟💆‍♀️
 ◦ Hydration - helps replenish lost moisture, providing a quick and refreshing boost of hydration to the skin
 ◦ Soothing and Calming - soothing and calming properties, making them ideal for sensitive or irritated skin
 ◦ Refreshing - instant feeling of refreshment, revitalizing the skin throughout the day
 ◦ Enhanced Absorption - spritzing mist before applying serums, moisturisers, or masks can help enhance the absorption of these products, making them more effective
 ◦ Skin Barrier Support - helps support the skin's natural barrier, protecting it from environmental stressors
 ◦ Glow-Boosting - hydrated skin tends to look more radiant and glowy
 ◦ On-the-Go Skincare - easy to incorporate into your skincare routine, even when you're on the move.

Buy SKOON. SKIN PJ's Activator Facial Mist online today!
AM I PM:
1. Shake the Bottle: Before each use, give the bottle a gentle shake to ensure that the ingredients are well mixed.

2. Preparation: Start with a clean face. You can use the face mist at any time throughout the day, whether your skin needs a quick refresh or extra hydration.

3. Hold at Arm's Length: Hold the bottle at arm's length from your face to avoid spraying the mist too closely.

4. Spray: Press the nozzle to release a fine mist over your face. Move your hand in a circular motion to ensure even coverage.

5. Enjoy the Refreshment: Allow the mist to settle on your skin for a few seconds, enjoying the refreshing and hydrating sensation.

6. Follow with Skincare: Follow by applying a water-based serum, face cream, and/or an oil-based concentrate. Misting skin before and after applying water-based actives will enhance efficacy.

Use Throughout the Day - Feel free to use the SKIN PJ Activator Face Mist whenever you need a boost of hydration or refreshment throughout the day.

Aqua (water), Salix Alba (White Willow) Bark Extract, Alcohol, Cyclopia Subternata (Honeybush) Leaf Extract*, Glycerin, Bulbine Frutescens (Burn Jelly) Leaf Extract, Sclerotium gum, Chamomilla Recutita (Matricaria) Flower Extract, Sodium Phytate, Agathosma Betulina (Buchu) Leaf Extract, Siphonochilus Aethiopicus (African Ginger) Root Extract, Polyepsilon-lysine, Cannabis Sativa Seed Oil, Magnesium PCA, Pentylene Glycol, Leuconostoc/Radish Root Ferment Filtrate, Lecithin, Cannabis Sativa leaf Extract, Pinus Cembra Wood Extract, Tocopherol.

*Certified Organic Ingredient

Instantly refresh and revitalise skin while boosting the absorption of actives
A multi-tasking hydration hero jam-packed with nutrients to help you replenish moisture in your skin

SKIN PJ's Activator face mist is a water-based, liquid formulated with a unique blend of A-Beauty plant extracts, CBD and magnesium to refresh tired skin, instantly hydrate and soothe sensitive skin.

Periodically rehydrating your skin throughout the day (i.e. post-yoga class, midday work slump, just before bed, etc.) is important for maintaining a healthy and glowing skin complexion.

The best goodnight kiss, for skin that's had a long day.
SleepScience Fact: Transepidermal Water Loss (TEWL)
Transepidermal Water Loss (TEWL) peaks at night, so it's important to lock in moisture with a cream or a concentrate, to help limit TEWL. The importance of TEWL at night is that your skin is more permeable - and conversely, also more receptive to active ingredients, while you're sleeping.
Spritzing with SKIN PJ's will amplify absorption of other water-based active ingredients - particularly Hyaluronic Acid, if you spritz before applying HA - because moist skin behaves like a sponge.

Teamwork is Dreamwork.
SKIN PJ's activates the potency of these moonlighting SKOON. heroes: WOW-WOW WONDER + NITELOVE + BFF SLEEPOVER.

A 3-second spritz is all it takes.
Maximum absorption with minimal effort.

Refreshes. Calms. Plumps. Hydrates.
All in a night's work.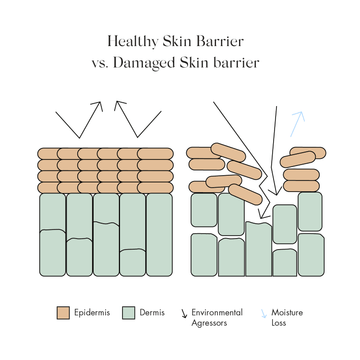 Hero Ingredients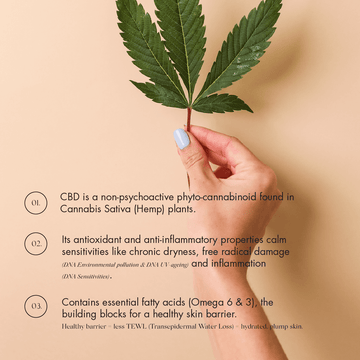 CBD (Cannabidoil)
Soothes skin with strong antioxidant and anti-inflammatory properties.

CBD is a phytocannabinoid found in Cannabis Sativa (Hemp) plants. Healing and non-psychoactive, CBD offers significant antioxidant and anti-inflammatory properties that support the treatment of chronic dryness, free radical damage (from UVA rays and environmental pollution) and inflammation.

The high essential fatty acid content, and ideal Omega-6/Omega-3 ratio provide the building blocks for a healthy skin barrier.

A healthy skin barrier = less TEWL (TransEpidermal Water Loss) = hydrated plump skin.


Magnesium PCA
Fight inflammation from environmental pollutants and improve the skin's Natural Moisturising Factors

Magnesium PCA is an essential mineral for healthy skin. It fights inflammation from environmental pollution, replenishes the skin barrier for maximum hydration, and soothes your skin for a photo-ready complexion.

Maintaining the right magnesium levels is also necessary for the enzymes that regulate DNA replication and repair, treating DNA damage.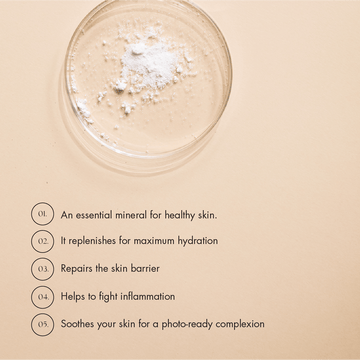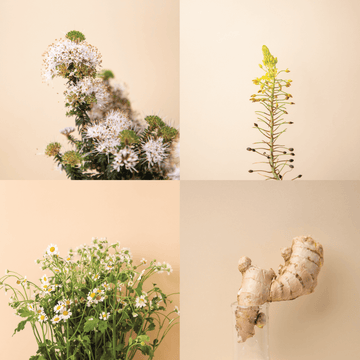 A unique blend of
A-Beauty extracts: Buchu, Bulbine frutescens, Chamomile and African Ginger.
Antioxidant rich and anti-inflammatory Chamomile helps lessen free radicals, soothe and revitalise skin.
Buchu and African Ginger keep the baddies at bay with their antibacterial and anti-microbial properties. 
Bulbine frutescens – known as the Burn Jelly Plant – has traditionally been used for wound healing, skin irritations and rashes. But today, research shows that it might stimulate the production of collagen. Go science!
Purchase SKIN PJ'S Activator face mist
Try this activating water-based liquid formulation with it's unique blend of A-Beauty plant extracts, CBD and Magnesium. "Activate" nutrients and actives, while simultaneously refreshing tired skin, instantly hydrating dry skin and soothing sensitive skin.