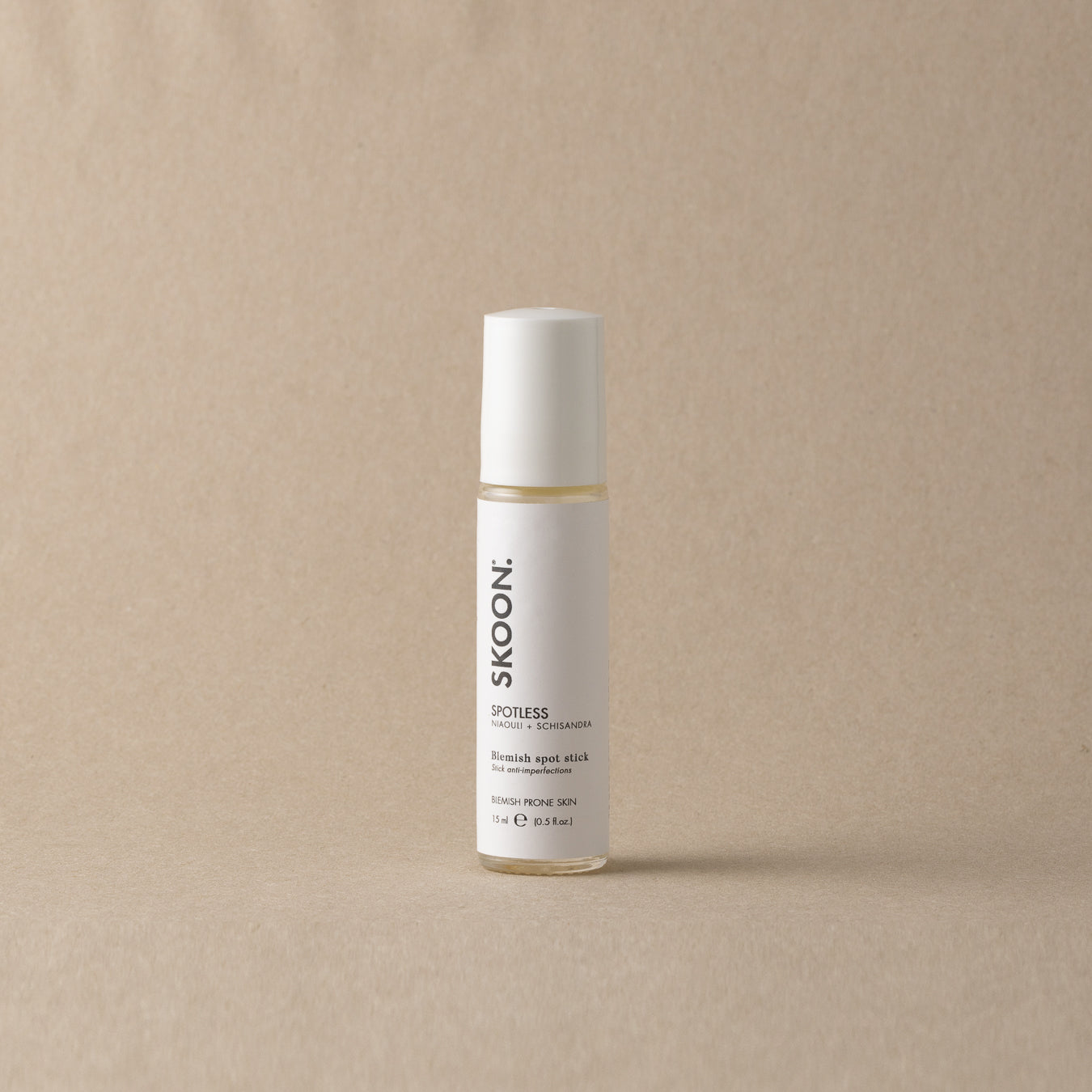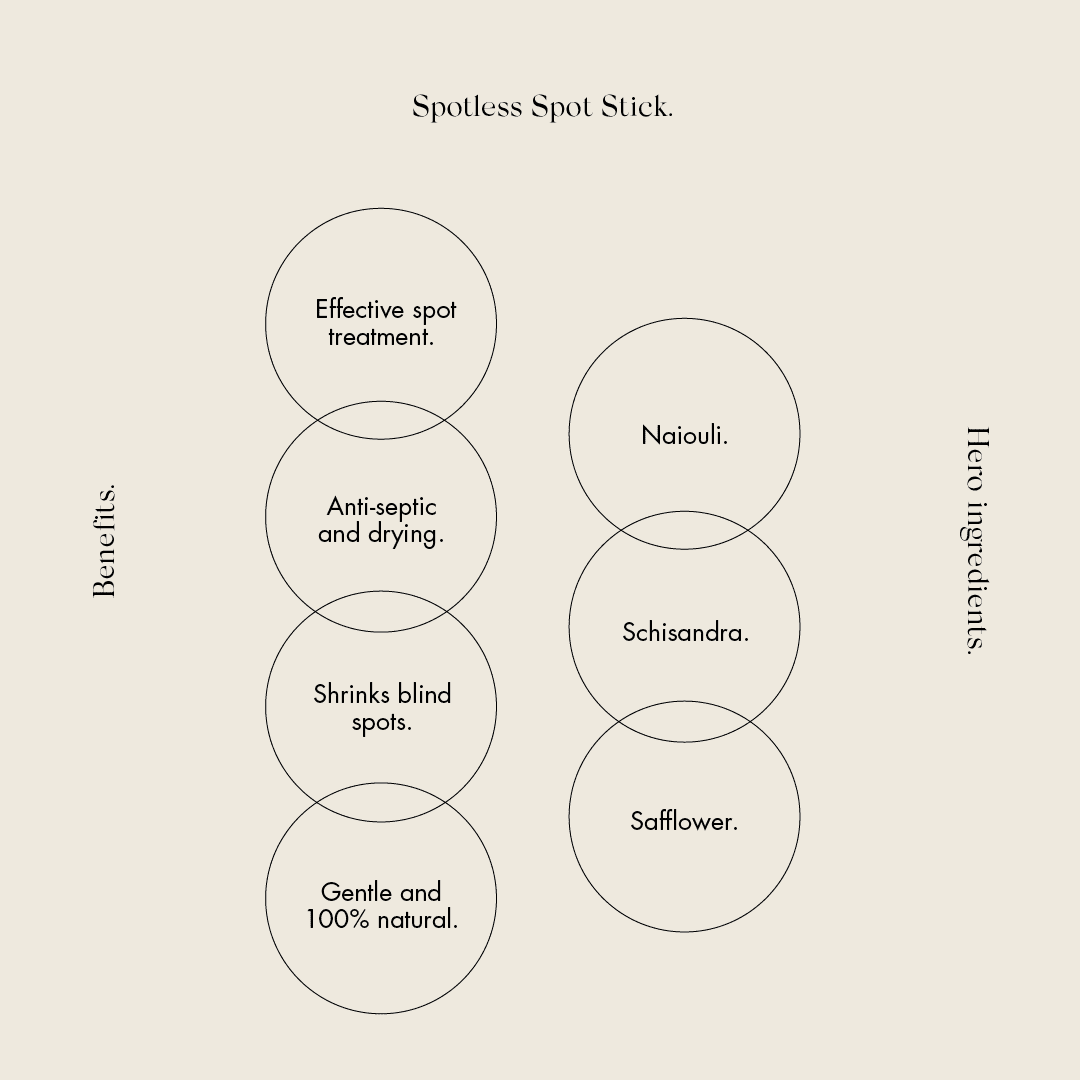 SPOTLESS Blemish Spot Treatment
Translation missing: en.products.product.price.regular_price
R479.95
Translation missing: en.products.product.price.sale_price
R479.95
Translation missing: en.products.product.price.regular_price
R479.95
Tax included.
Blemish-Free Beauty with SKOON. SPOTLESS Blemish Spot Treatment: Your Ultimate Dab-to-Disappear Blemish Stick
Are you ready to bid farewell to blemishes and embrace a complexion that's truly radiant? Introducing your ultimate ally – SKOON. SPOTLESS Blemish Spot Treatment. This incredible treatment is a game-changer, swiftly blitzing overnight zits, blind spots, and jaw-line breakouts with its superpower formula.
Unleash the Power of SPOTLESS:
🍒 Overnight Miracle: Watch in awe as this treatment works its magic overnight, targeting blemishes with precision and speed. Say goodbye to unwanted spots and hello to a clear, flawless complexion that's ready to shine.
🍒 Niaouli and Schisandra Magic: Immerse your skin in the goodness of nature's bounty with spot-busting actives – Niaouli and Schisandra. This calming and clearing blend of botanicals is your key to fading blemishes and revealing a complexion that's beautifully balanced.
🍒 Age-Defying Effectiveness: Embrace the fact that SKOON. SPOTLESS Blemish Spot Treatment is effective for breakouts of all ages. Whether you're a young adult or a seasoned beauty enthusiast, this treatment is your ally in the battle against blemishes.
Unlock the Secret to Clear, Spotless Skin:
SKOON. SPOTLESS Blemish Spot Treatment isn't just a treatment – it's a game-changer. It's the secret weapon in your skincare arsenal, ready to tackle blemishes and unveil the SPOTLESS complexion you've been dreaming of.
Elevate your skincare ritual to new heights of clarity with SKOON. SPOTLESS Blemish Spot Treatment. Let every application be a step closer to a clearer, more radiant you. Embrace your journey to flawless skin, one blemish at a time.
 🎨 Fun Fact: Meet the dynamic duo in our spot blemish treatment: Niaouli and Schisandra! 🌿🍒 These two botanical wonders join forces to battle blemishes and show pimples who's boss. Niaouli's purifying prowess and Schisandra's soothing charm combine to create a superhero tag team for your skin. Say goodbye to pesky blemishes and hello to a clearer, happier complexion! Embrace the power of nature and let Niaouli and Schisandra work their magic on your skin! ✨🌟
◦ Targeted Blemish Treatment - helps to reduce their size, redness, and inflammation
◦ Reduces Redness - helps reduce redness and inflammation associated with blemishes
◦ Promotes Healing - helps blemishes to shrink more quickly
◦ Minimizes Scarring - reduces the likelihood of scarring
◦ 100% Natural essential oil aroma
Buy SKOON. SPOTLESS Blemish Spot Treatment online today!
DAILY AM or PM:
1. Spot Application: Apply a small amount of the SPOTLESS Blemish Spot Treatment directly to the blemish or affected area as the final step in your skincare routine.

3. Avoid Eye Area: Keep the spot treatment away from your eyes and mucous membranes. If it accidentally gets into your eyes, rinse immediately with water.

4. Sunscreen: If you are using the spot treatment during the day, make sure to apply sunscreen with at least SPF 30 before going outdoors. Blemish spot treatments can make your skin more sensitive to the sun.

Be Patient - Blemish spot treatments are typically designed to target and reduce the appearance of blemishes over time. Results may vary, and it may take a few days to see noticeable improvement.
Carthamus Tinctorius (Safflower) Seed Oil, Melaleuca quinquenervia (Niaouli) Leaf Oil, Lavandula Angustifolia (Lavender) Flower Oil, Cymbopogon Martini (Palmarosa) Grass Oil, Geraniol**, Linalool**, Limonene**, Tocopherol, Schisandra Chinensis (Schisandra) Fruit Extract, Helianthus Annuus (Sunflower) Seed Oil, Farnesol**, Citral** **From natural essential oils

You've asked: What does "**From Natural Essential Oils" on the list of ingredients mean?

SKOON.: Fourteen ingredients found in natural essential oils may potentially cause sensitive reactions. If your product contains 100% natural essential oils the constituents need to be highlighted on the list of ingredients. We highlight constituents with a double asterisk** to make them easy to spot.
What is BREAKOUTS skin concern all about?
Spots, bumps + blemishes
If you're concerned about spots, bumps, blemishes and acne, then your skin concern is BREAKOUTS.
Acne101 - acne is an inflammatory skin condition, dependent on various factors (none of which include "something that you are doing the wrong way") but is actually linked to:
The way your skin sheds dead cells
The amount of sebum you produce
Inflammation
Genetics play a key role in acne-prone skin, determining the number, size and productivity of your sebaceous glands (are you curious to know what your genes say about your acne?)
Hormones, influenced  by genes, can also affect your skin's oiliness. P. acnes is bacteria that causes acne and skin oil (also referred to as sebum) is the primary nutrition source for this bacteria. More oiliness = more food for P. acnes = more chance to develop acne.
Blemishes that usually accompany breakouts are part of the inflammatory process and often present long after the lesions have healed. The dark (after) marks are called Post Inflammatory Hyperpigmentation (PIH).
Another inflammatory reaction is "overnight zits'' - caused by an acnegenic reaction. A facial massage, extraction or product may cause inflammation of the follicle wall which in turn cuts off oxygen. Without oxygen P. acnes flourishes unchecked and suddenly you have a new pimple when you wake up in the morning.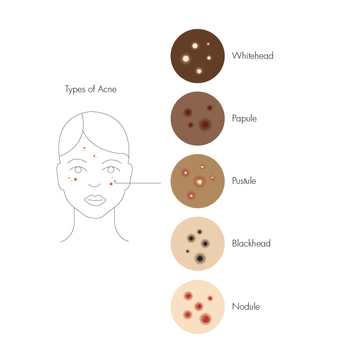 Clear BREAKOUTS with SKOON
If BREAKOUTS is one of your key concerns, it's important to treat inflammation and oiliness. 
Control your sebum production (aka oiliness) and blemishes for a clear skin with a 3-step BREAKOUTS approach: prevent & protect, repair + be proactive.
SPOTLESS Blemish spot stick
SPOTLESS Blemish spot stick is a 100% natural, oil-based concentrate to treat occasional bumps, blemishes and pimples. A high performance product, SPOTLESS contains more than 70% acne busting actives. Extremely gentle and non-irritating, blemishes can be dabbed AM and PM, even a few extra times per day to expedite results. 
The backbone of this super efficient formula is Niaouli - a gentle, natural oil rich in the constituents, α-pinene and α-terpineol, that are highly effective in combating the acne-causing bacteria P. acnes. 
Active molecules extracted from Schisandra berries control inflammation and reduce the synthesis of melanin. 
Both actions target active red, inflamed bumps as well as the pigmented (after)marks that continue long after acne has cleared. High Linoleic Acid (HLA) Safflower Oil is the perfect carrier oil for acne-prone skin. Perfect synergy for effective results!
Hero ingredients
Protect I Against P. acnes - Niaouli Oil
Repair I  Inflammation - Schisandra Fruit Extract
Repair I Pigmented marks - Schisandra Fruit Extract
Pro-active I Omega-6 - Safflower Seed Oil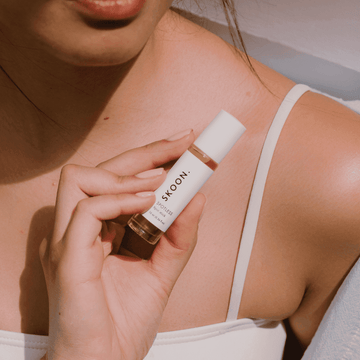 BREAKOUTS skin concern daily AM + PM routine
DAILY AM or PM: BREAKOUTS All-in-one smoothie: Stir 1 sachet into 100 - 200 ml of water or juice or add to your favourite fruit smoothie. Optional: add some crushed ice.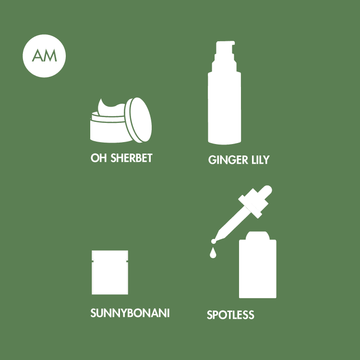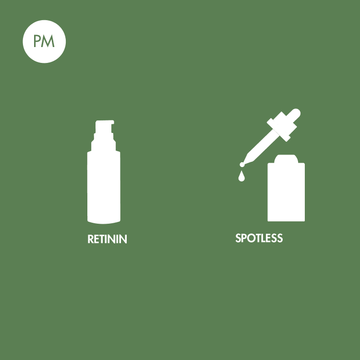 Daily BREAKOUTS skin concern essentials
Here are some of our skin clearing favourites! Bursting with hero ingredients that help to keep skin blemish free. Find out how to use them in your daily skincare routine.
BREAKOUTS All-in-one beauty smoothie
MARINE COLLAGEN + ZINC + VITAMIN B5
AM or PM
BREAKOUTS beauty smoothie contains 44 building blocks for clear skin including Type I Hydrolysed Marine Collagen, MSM, Vitamin C, Baobab, 10+ antioxidants, minerals, vitamins, 2 billion/CFU probiotics + 5 types of digestive enzymes.
OH SHERBET! Exfoliating face mask
AZELAIC ACID 10% + PREBIOTIC
AM or PM
Easy-to-use exfoliating mask with Azelaic Acid and Pink Clay clears bumps and blemishes.
GINGER LILY Oil control face gel-cream
AFRICAN GINGER + ZINC
AM or PM
Light gel-cream controls oiliness, T-zone and shine with African Ginger, Zinc and Hyaluronic Acid.
SUNNYBONANI Day defense sun cream SPF 20
ROOIBOS + ZINC
AM
Lightweight mineral sun cream protects collagen with mineral UV filters, Zinc + Titanium Dioxide. Repairs existing collagen with super-antioxidants, Rooibos + β-caroten.
RETININ Resurfacing face cream
MARULA + RETINAL 0.1%
PM
Resurfacing treatment cream with Vitamin A stimulates new collagen bundles and improves skin elasticity.
SPOTLESS Blemish spot stick
NIAOULI + SCHISANDRA
AM or PM
Anti-inflammatory & anti-septic blend, formulated with Safflower Oil + botanical actives, fades bumps and blemishes.
Shop SPOTLESS Blemish spot stick
Try our SPOTLESS Blemish spot stick for clear skin - an effective treatment to blitz overnight zits, blind spots and breakouts on your jaw-line. SPOTLESS is a super concentrate: 100% natural oil-based blend, enriched with spot-busting actives, Niaouli and Schisandra.